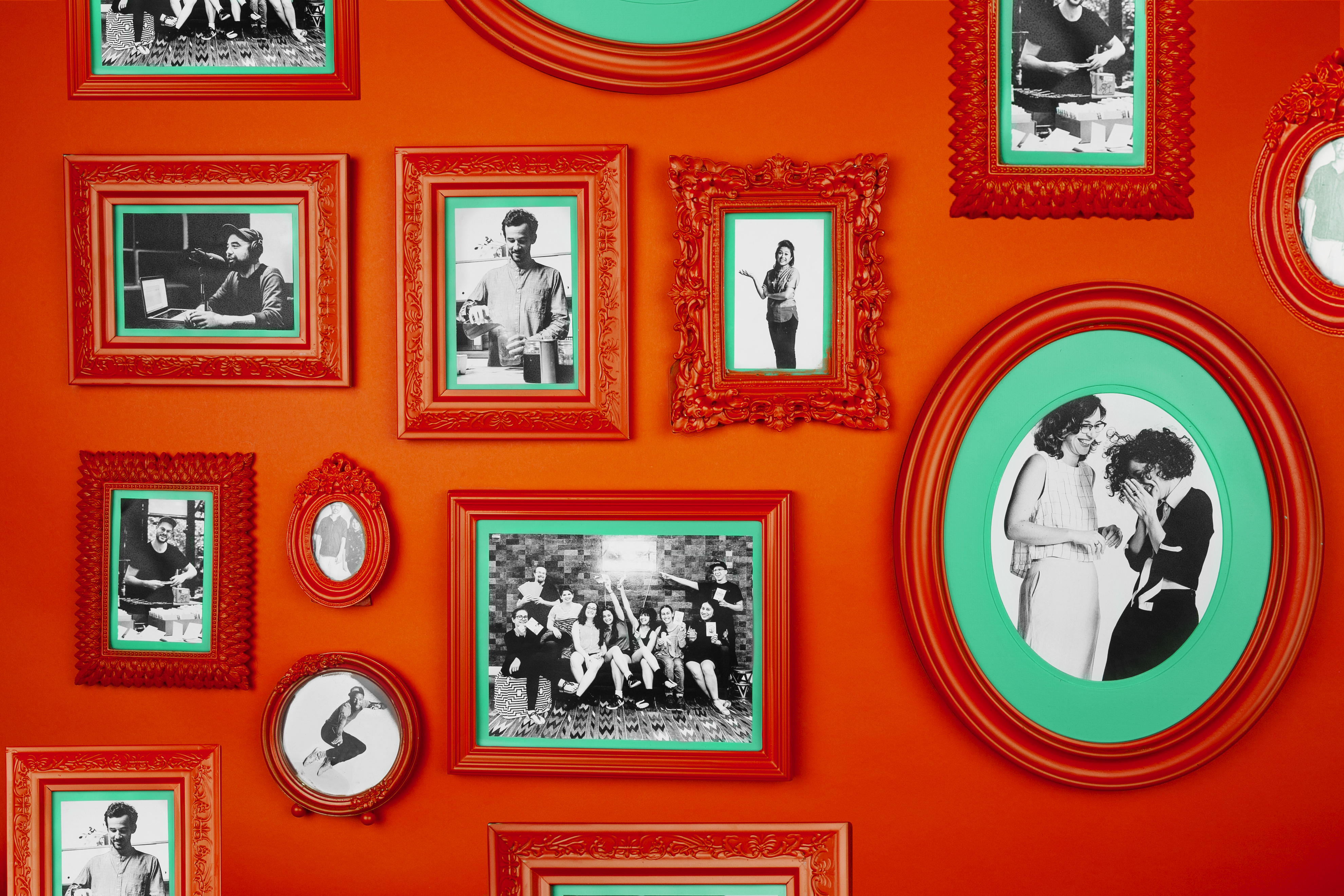 ︎ Client: Kickstarter, PBC.
︎ Year: 2018

︎ Art Direction: Lauren Renner
︎ Prop Styling: Lauren Renner
︎ Photography: Lauren Renner
︎ Post Production: Lauren Renner
︎ First Assistant: Marcus MacDonald
︎ Production Assistant: Charley Landes
︎ Makeup: Katie Brannock
This series was created to promote Kickstarter's newsletters; all of them represent the brand, with each geared toward a different creative community, from Arts to Games. The images embrace humor and metaphor through colorful art direction that evokes joy, excitement, and playfulness, while also speaking to and celebrating each of Kickstarter's diverse and inclusive creative communities. For example, a crate of eggs portrays the hand-picked quality of the projects in the "Projects We Love" newsletter, while framed portraits represent the "Alumni" community to suggest that creators on Kickstarter are part of a family.
︎ This series won an Honorable Mention in Advertising in the 2019 International Photography Awards. ︎