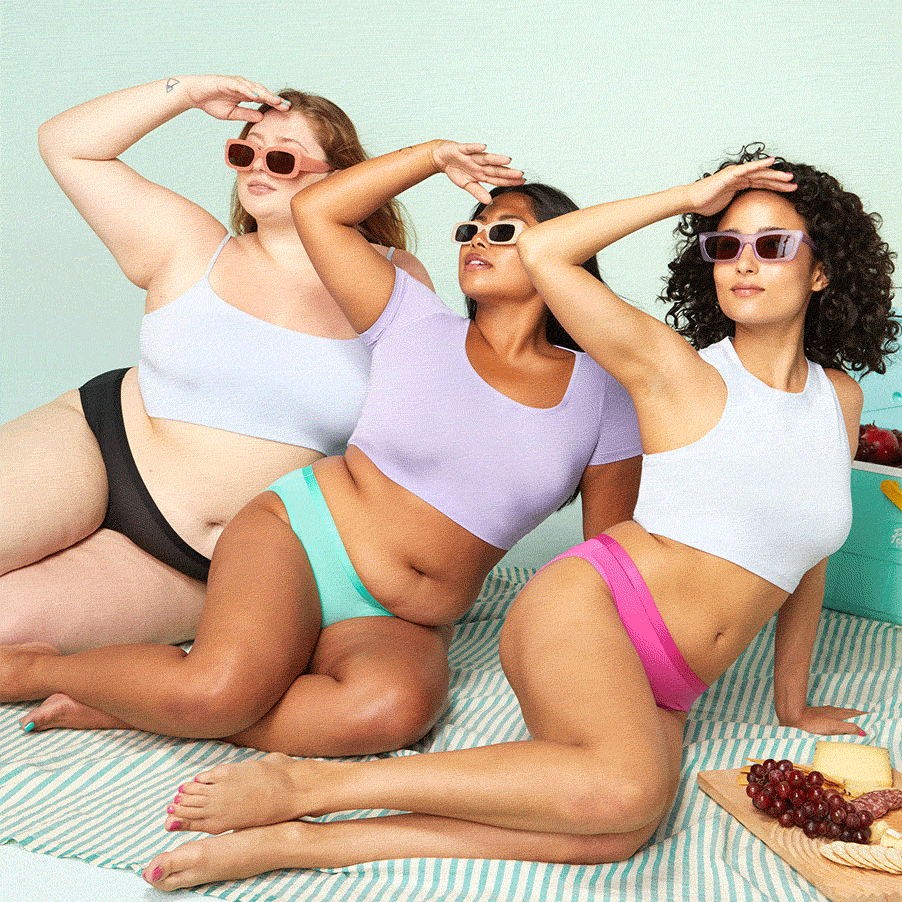 ︎ Client: Thinx, Inc.
︎ Campaign: Air Color Launch
︎ Year: 2021

︎ Art Direction: Lauren Renner
︎ Photography: Jin Lee
︎ Photo Assistant: Zach Smith
︎ Videographer: Suzanne Darcy
︎ Video Assistant: Emma Devereaux
︎ Prop Stylist: Sara Schipani
︎ Prop Assistant: Lori Stewart
︎ Wardrobe Stylist: Marita Owens
︎ Wardrobe Assistant: Spirit Sahriel
︎ Hair Stylist: Miwako Urasugi
︎ Makeup Artist: Emma Elizabeth
︎ Makeup Assistant: Charina Redugerio
︎ Creative Production: Khira Goins-Paxton
︎ Production Assistant: Doris Abaiweh




The Thinx Air collection was designed to meet the needs of customers with active lifestyles. Its moisture-wicking mesh fabric is lightweight, cool and comfortable, designed to keep users feeling fresh and dry in any situation. Unlike Thinx's fitness-specific activewear line that had been released the year prior, the Air collection was designed for a wider audience of people who live an active lifestyle on an everyday basis. We were tasked with making this distinction clear through our campaign visuals and messaging.

The context of current events also shaped our thinking. At the time that Thinx launched two new colors for their Air collection, Electrolyte and Superberry, the world was just emerging from the COVID-19 pandemic. Summer was upon us. People were leaving isolation for the first time in months, beginning to re-engage in social activities and returning to the active lifestyles they enjoyed.

We used our campaign to celebrate this moment by staging different social activities in the controlled environment of our studio space. Picnics with friends, travel, casual walks and in-person fitness classes were all staged on our seasonal, tonal green set. Red accents subtly alluded to periods, and were brought to life in propping and set design. Detail shots focused on the texture and breathability of the air fabric, and a mix of joyful and direct expressions injected the campaign with a sense of playful humanity.