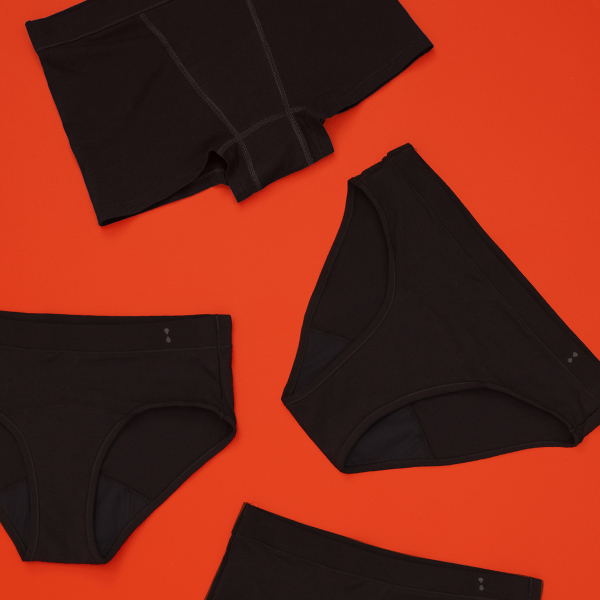 ︎ Client: Thinx, Inc.
︎ Campaign: Thinx For All
︎ Year: 2022

︎ Art Direction: Lauren Renner
︎ Photography: Shana Trajanoska
︎ Movement Direction: Nicole Fuentes
︎ Lighting: Zack DeZon
︎ Digi Tech: Guang Xu
︎ Set Design: Erin Lynn Welsh
︎ Set Design Assistant: Javier Scalley
︎ Set Design Assistant: Nicolas Ducot
︎ Wardrobe Styling: Marita Owens
︎ Wardrobe Assistant: Spirit Vance
︎ Hair: Tina Lubin
︎ Makeup: Michaela Bosch
︎ Makeup Assistant: Niko Zucchero
︎ Content Creator (Social): Alex Berrochal
︎ Creative Production: Khira Goins-Paxton
︎ Production Assistant: Doris Abaiweh




In 2022 Thinx Inc. was on the cusp of global retail expansion. We were beginning to question which aspects of our visual language could be used to help differentiate each of our 5 brands, as well as unite them as a portfolio. We were also in the process of developing new retail packaging for our wholesale brand, Thinx for All. This made the timing of our Thinx for All shoot impeccable because a small handful of Thinx Premium assets needed to be captured at the same time. How could we unite these two brands with art direction that tied to our new packaging design? On the flipside, which visual elements could we lean into to help differentiate these two distinct brands from each other?

In the end we decided to blend the best of all elements by crafting art direction that communicated comfort, confidence, and style. Our set mirrored the colors and organic shapes in our new Thinx for All packaging design, and gave a nod to the geometric angles present in the curated and contemporary direction of Thinx Premium. Poses and facial expressions associated with the welcoming brand identity of Thinx for All emphasized ease, joy, and comfort. In scenarios when Thinx Premium and Thinx for All products were photographed together, models wearing Premium were directed to possess an air of confidence in their facial expressions and geometry in their poses. This helped both brands feel united as a family, yet subtly distinct.