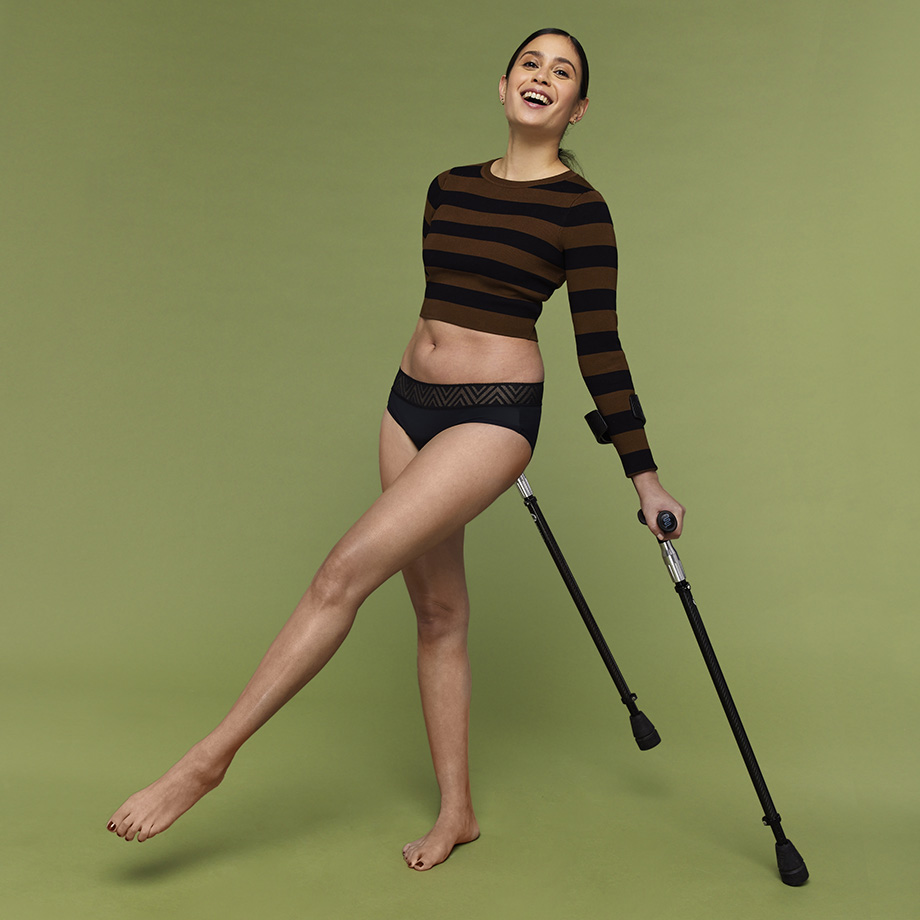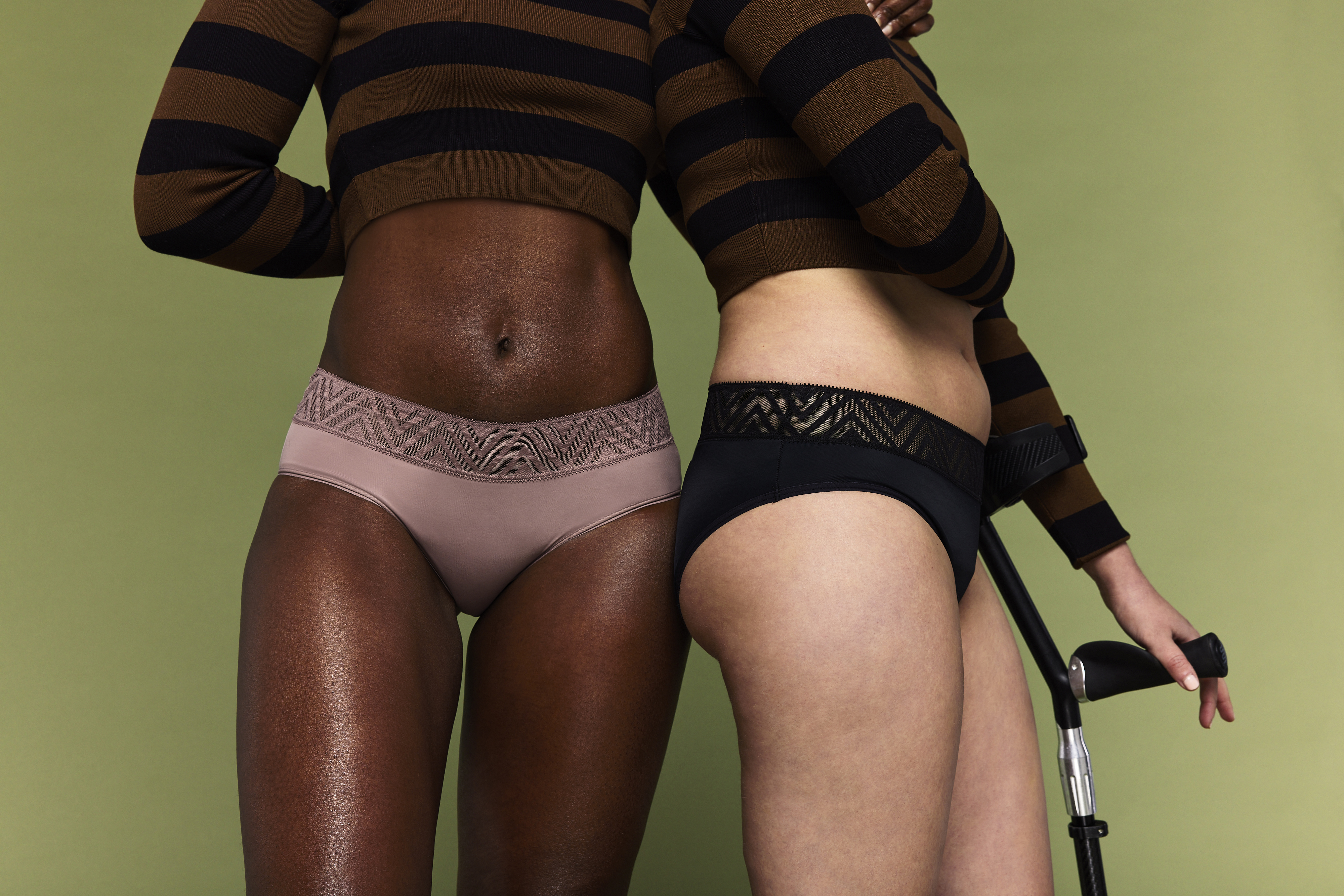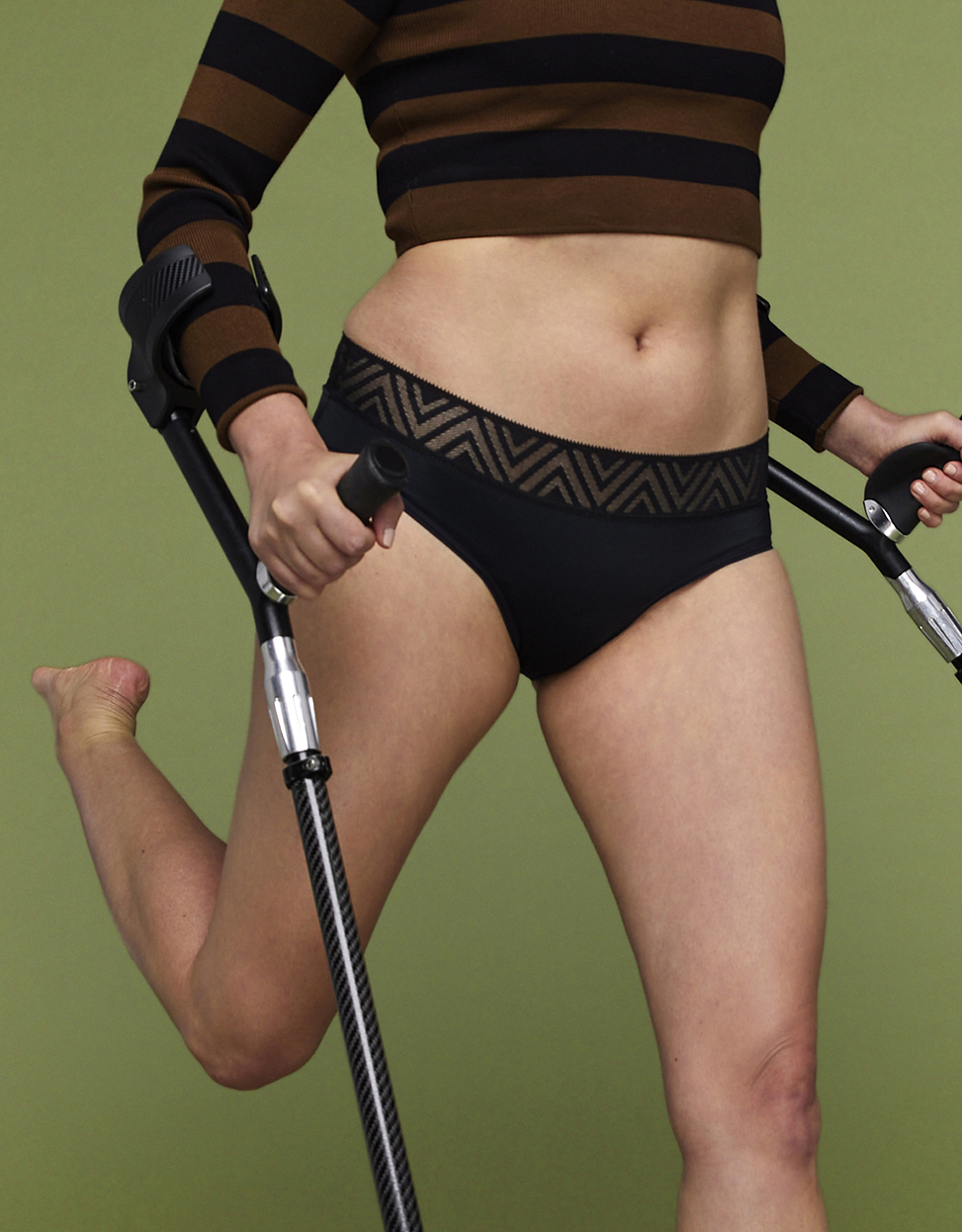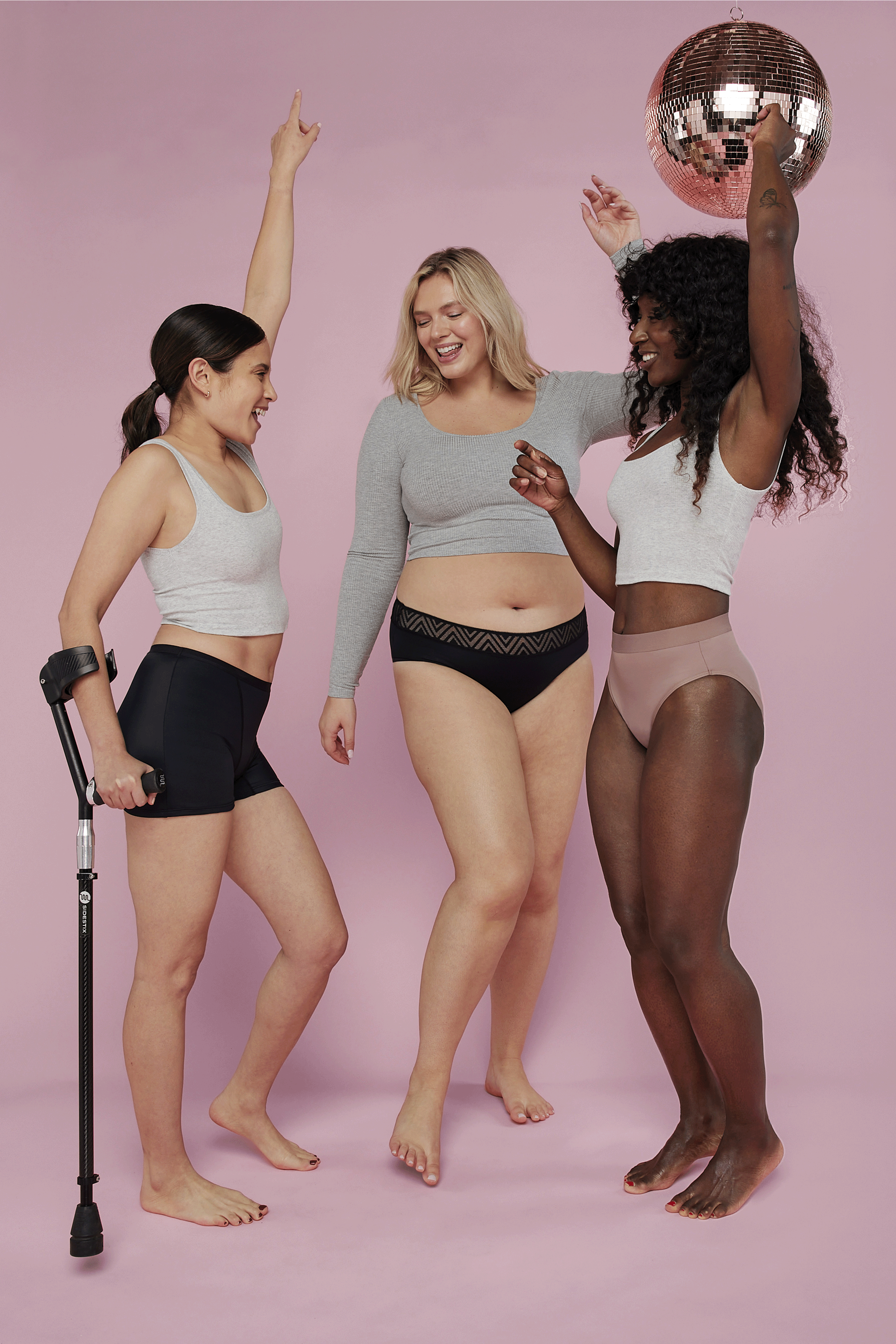 ︎ Client:

Thinx, Inc.

︎ Campaign:

Not So Heavy, After All

︎ Year:

2022

︎

Art Direction:

Lauren Renner

︎

TV Production: Crooked Letter Films

︎

Creative Production:

Khira Goins-Paxton

︎

Production Assistant:

Doris Abaiweh

︎

Photography:

Grace Rivera

︎

Photo Assistant:

Dani Glovin

︎

Lighting:

Zach Smith

︎

Digi Tech:

Chrissy Conors

︎

Prop Styling:

Julie Dumas

︎

Prop Styling Assistant:

Kate Scott

︎

Wardrobe Styling:

Marita Owens

︎

Hair Styling:

Miwako Urasugi

︎

Hair Styling Assistant:

Dutch Drinco

︎

Makeup:

Shaina Ehrlish

︎

Makeup Assistant:

Olivia Seward

In January 2022 Thinx was going to release a series of existing styles in their new "heavy" absorbency. This campaign was different from others I had previously art directed because it involved developing a TV commercial in tandem with the stills and user-generated video content we typically produced.

Our in-house creative team went through many ideas and iterations before landing on the "Not So Heavy, Afterall" concept. We wanted to communicate that heavy period days didn't have to feel so heavy thanks to the comfort, leak protection, and absorbency that Thinx underwear provides. To support this messaging, it was important that our campaign visuals communicated a sense of lightness, joy, and ease. We wanted to feature people effortlessly doing things that they might ordinarily feel hesitant to do on heavy period days.

This line of thinking turned our personal period experiences into our strongest, most relatable reference points. Canceling plans, not wanting to get out of bed, and being confined to the couch with cramps and a hot water bottle all became the moments we chose to flip on their heads. What if our heavy period days didn't have to feel this way? Would we feel free to be social? Protected enough to lounge on a light-colored couch? Comfortable enough to move freely and expressively? These were precisely the activities our models and cast were asked to engage in in-front of the camera.

We implemented our inclusive casting strategy to select a total of 6 models/actors to feature across stills and TV. The final cast spanned a range of body shapes, sizes, cultural backgrounds and abilities, all of which were celebrated by our art direction and informed how we approached each day on-set. Our core color palette was strategically designed to be flexible and extend the longevity of our assets. Hues found in nature that felt seasonally appropriate for Fall/Winter could also translate into the early Spring/Summer months. Neutral hues in our wardrobe palette helped models pop against the brighter hues of our set design, and pulled focus onto the product in every frame amidst fluid camera movements and a quick, upbeat momentum. By carefully applying the same creative elements (colors, props, styling, and on-set direction) across all assets in a project of this scale, we were able to maintain a strong sense of joy, lightness, and visual consistency throughout every touchpoint of the campaign.