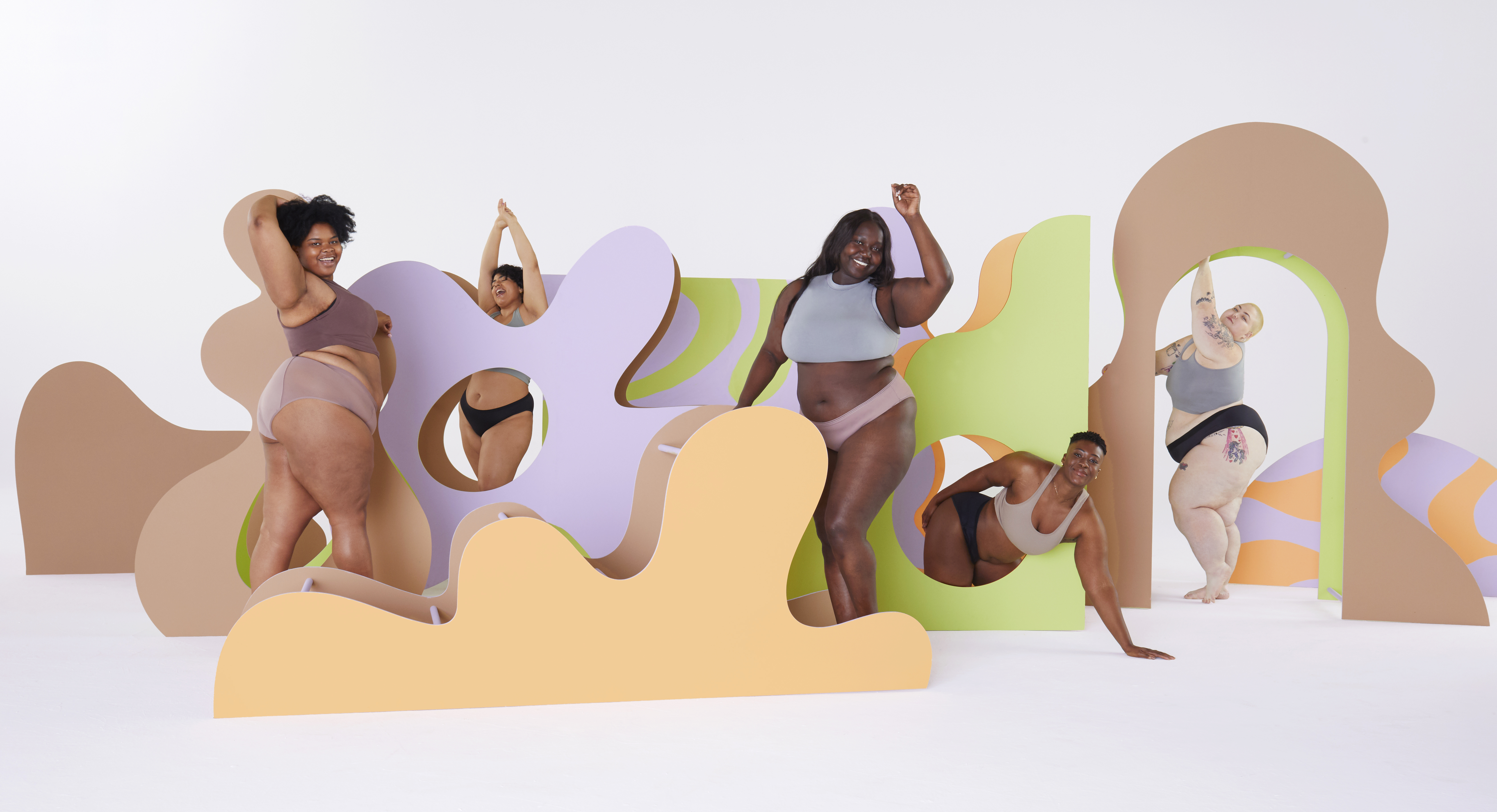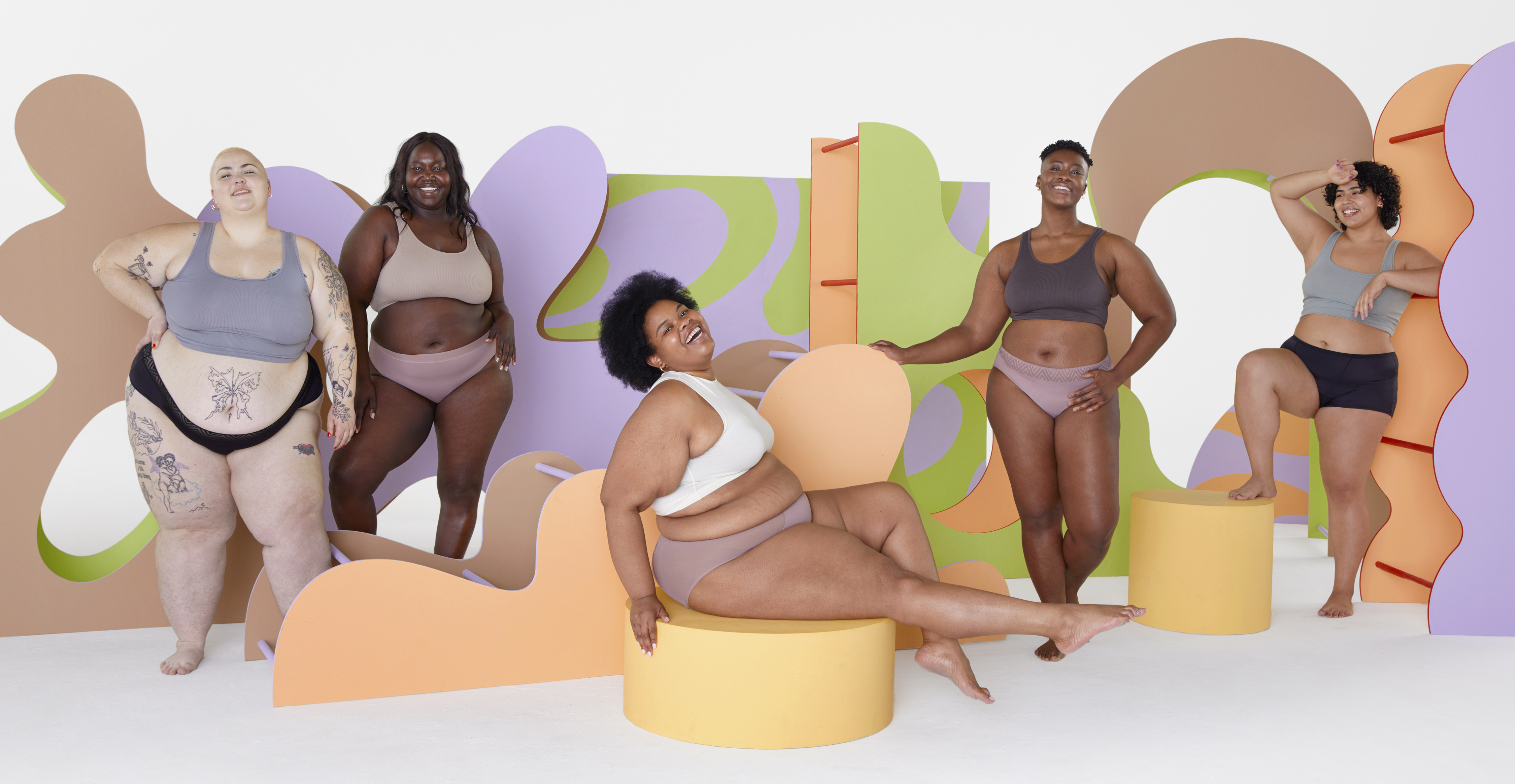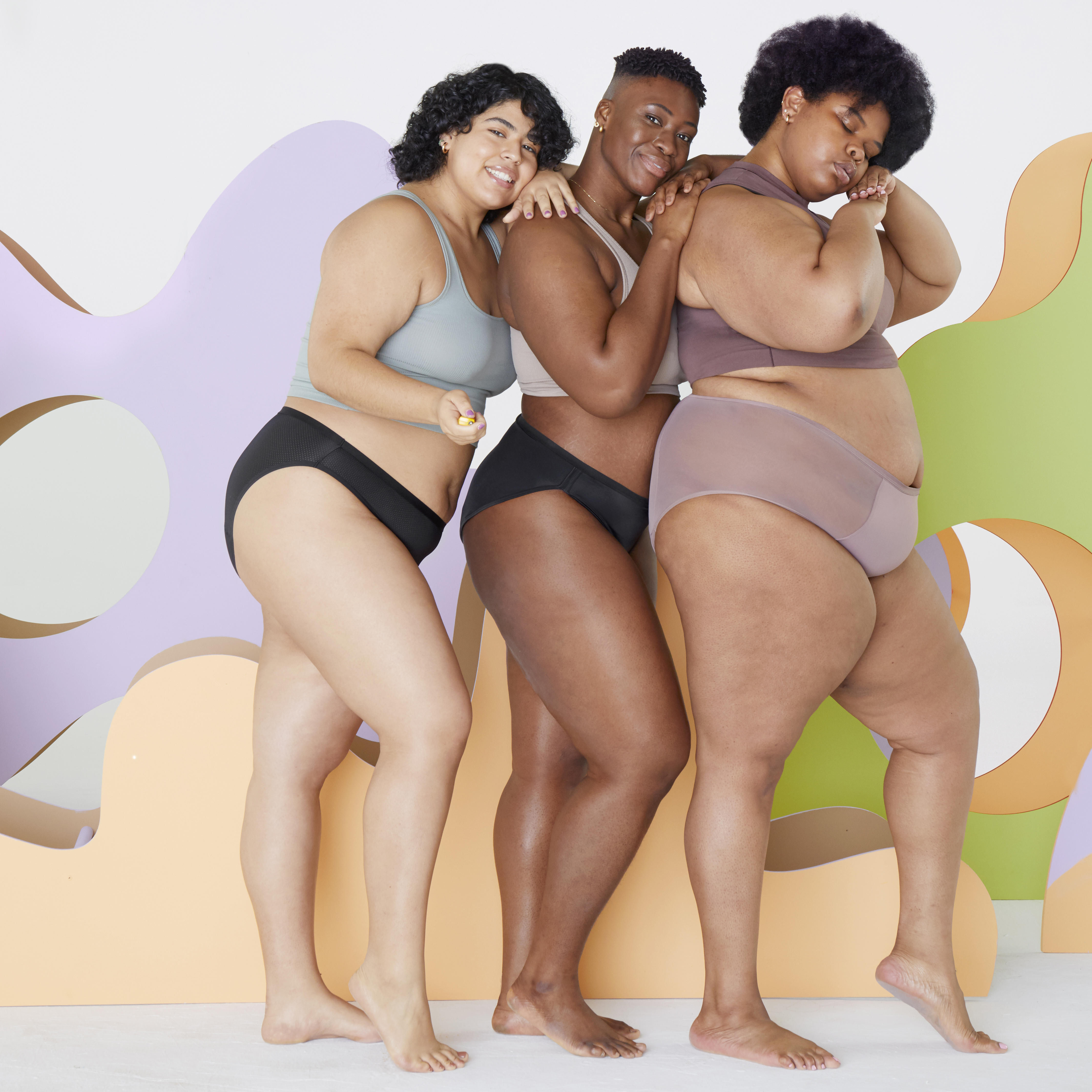 ︎ Client:

Thinx, Inc.

︎ Campaign:

True Fit, True You

︎ Year:

2021

︎

Art Direction:

Lauren Renner

︎

Set Design: Wade & Leta

︎

Photography: Lydia Hudgens

& feat. talent

︎

Lighting:

Zach Smith

︎

Digi Tech:

Jin Lee

︎

Wardrobe Styling:

Marita Owens

︎

Wardrobe Assistant:

Spirit Sahriel

︎

Hair:

Miwako Urasugi

︎

Makeup:

Emma Elizabeth

︎

Makeup Assistant:

Mikayla Bailey

︎

Creative Production:

Khira Goins-Paxton

︎

Production Assistant:

Keshia Pendigrast

︎

COVID-19 Compliance:

Doris Abaiweh

I joined forces with Thinx right at the moment that they needed art direction for the "True Fit, True You" campaign that would launch their Plus Size product line (sizes X-4X) in the summer of 2021. This launch was one of great significance. In the years leading up to it, many people within the Plus community had expressed a desire to be part of the Thinx brand and were vocal about feeling tokenized by the fashion industry at large. Research conducted by Thinx confirmed that the needs of the Plus community were being overlooked. At the time, roughly 70% of women were wearing sizes 14 or above, yet only 20% of apparel was being made in those sizes.

This reality was transforming photo and video shoots for fashion lines into uncomfortable experiences for plus-size talent. A clear message of exclusivity was being perpetuated; models were being asked to wear clothes that concealed their silhouettes rather than celebrated them for campaigns that marketed to their demographic without taking into account their point-of-view.

While Thinx addressed the product gap by spending 2 years fit-testing their full line to ensure a true plus-size fit in each silhouette, my team and I seized the opportunity that the research presented. We used our campaign to foster a genuine sense of joy, celebration, diversity, and inclusivity within the Plus Size community by putting the power of representation back in the hands of our Plus Size models. We partnered with

BTWN mgmt

to ensure that our set was a safe and comfortable environment for our cast, and enlisted the help of

Wade and Leta

to create a set that referenced periods and also celebrated the diverse shapes of human bodies. On the first day of the shoot we worked with

Photographer

Lydia Hudgens

, whose work is highly respected within the Plus community, to shoot a mix of film and digital images. On the second day our models photographed themselves. By eliminating the existence of a photographer behind the camera for a day, we were able to eliminate any form of objectivity so that our models could have agency over their own image, and feel free to portray themselves in a genuine, spontaneous, and organic way.